Another cup of coffee and another invitation from God today… I am beginning to see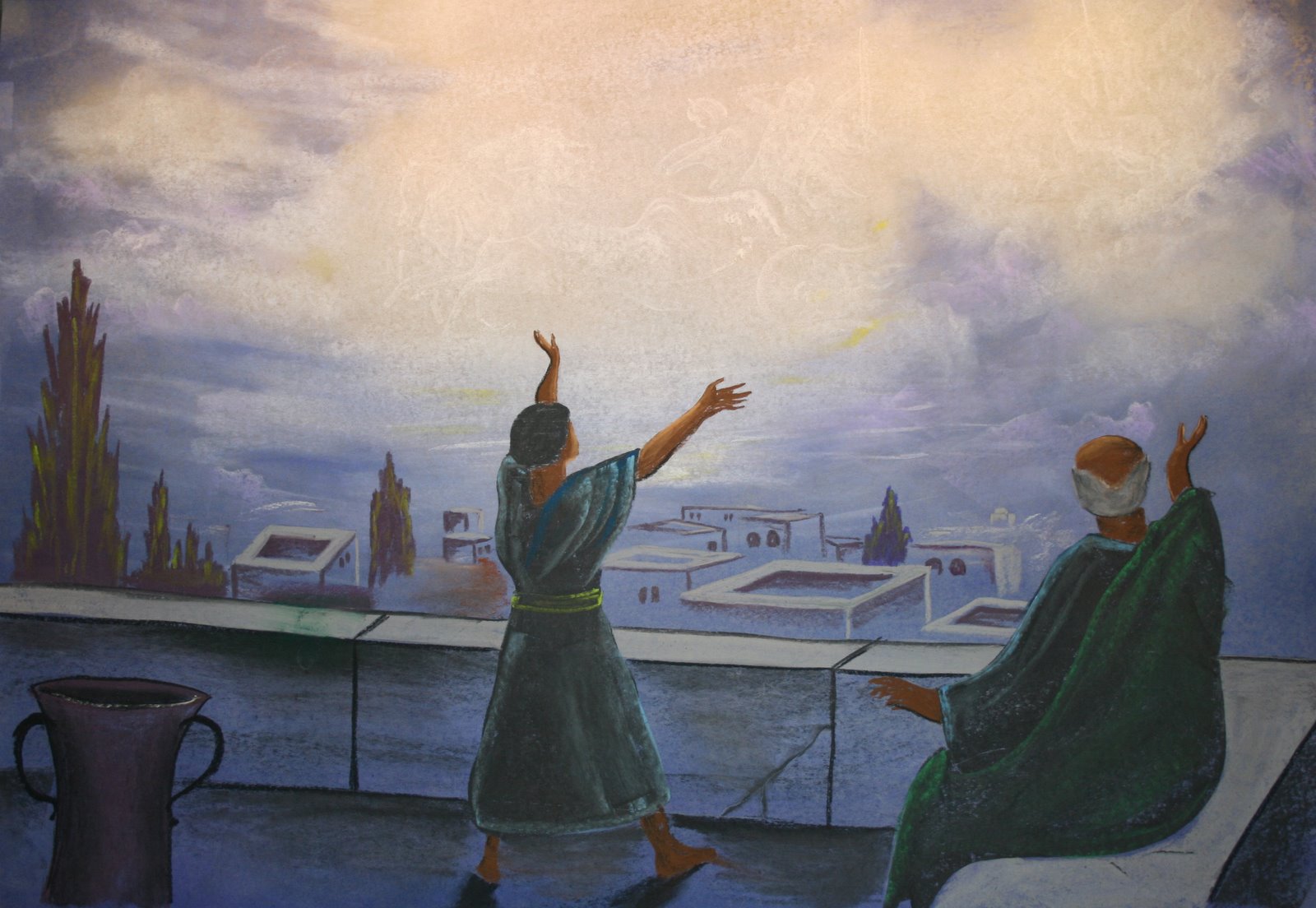 beyond circumstances and recognize just how hard God works at getting through to this overly intellectual, worrisome head of mine! Today's reading of A.W. Tozer sparked more thoughts on last weeks post, "Are there ladders in your life". Tozer writes, "The soul has eyes with which to see and ears with which to hear. Feeble they may be from long disuse, but by the life-giving touch of Christ alive now and capable of sharpest sight and most sensitive hearing."
Tozer speaks to what we as a culture and society have accepted as reality. Things that are concrete, that we can touch, are for that very reason are perceived as reality. However, he challenges us to see that the spiritual realm, the things of God, are just as real. Our ability to perceive them is also as real. The problem is that most of us are out of shape or too cynical…
Jacob's ladder was indeed very real. We have witnessed and read about the rich reality and legacy that has unfolded around this visual blessing in God' story.  The ability to see and experience ladders all around us opening to the heavens is equally as real. When I responded to some of the comments on the Jacob's ladder blog, I read a response from and old friend sharing with me the challenge of Elisha's prayer from 2 Kings 6:14-18. Elisha finds himself surrounded by an ominously real army:
"Then he sent horses and chariots and a strong force there. They went by night and surrounded the city.  When the servant of the man of God got up and went out early the next morning, an army with horses and chariots had surrounded the city. "Oh, my lord, what shall we do?" the servant asked.  "Don't be afraid," the prophet answered. "Those who are with us are more than those who are with them." And Elisha prayed, "O LORD, open his eyes so he may see." Then the LORD opened the servant's eyes, and he looked and saw the hills full of horses and chariots of fire all around Elisha."
Yes, God, give me eyes to see! This is more than coincidence… it is reality. God is inviting me to open my spiritual eyes; to exercise spiritual sight that extends beyond the seemingly concrete reality of life's circumstances; to capture with the eyes of my soul the beauty and wonders of his works all around me. Now… to the exercise part!
Just as Elisha's servant took the time to take another look through the lens of God, we too, need to take time each day to open ourselves to the God images and visions around us… to center ourselves in the creative presence of the Dream-maker, God.