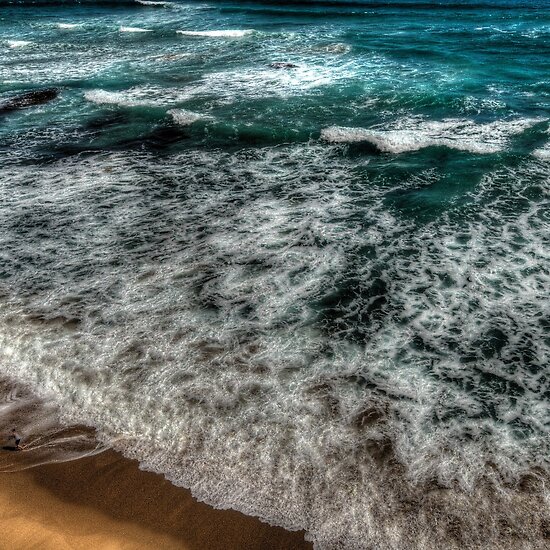 In the midst of teetering economies, droughts in Africa, and the grief stricken city of Oslo, we may wonder how we as Christians can contribute anything of significance in God's cosmic plans for the earth. How can Pastor Harry's suggestion of focusing 400 hours even begin to make a dent? And yet, I am reminded time and time again through scripture that this great God we serve, the very God who stretched the stars across the heavens, chooses to include us in his plans and purposes. Nestled in the opening verses of John 1, in tandem with the creation account and the coming of the Messiah, we find a poignant example of this powerful truth.
Based on outward appearances, he doesn't seem like a voice that anyone would listen to… this John, with camel skins on… preaching alone in some remote Judean wilderness. Yet, somehow, he has tuned in on the movement of God in his day, and by the prompting of the Spirit has begun pointing others toward the coming of the long awaited Messiah. There are others as well, such as Rahab, who in spite of being a prostitute and a pagan, was able to hone in on the Spirit of God at work in the spies that came to her village. Or, Queen Esther, who through the prompting of her uncle, recognized that God had placed her in that very place to intervene on God's behalf and save an entire people. Come to think of it, the great players in the Biblical story were all asking how their seemingly insignificant lives could intersect and contribute to the unfolding cosmic plans of God in their times.
I wonder how many of God's people are asking the questions of how their unique lives could intersect with God's cosmic purposes? I fear that most of our North American Christianity asks different kinds of questions; questions of personal growth, self – fulfillment, spiritual satisfaction, etc. Our defining question is focused more on how we can get ahead spiritually… a fusion of our North American culture and religious expression. Our worship services are riddled with how our spiritual needs and preferences will be met and our Christian book stores chocked full of self-help books.
I long to be involved with the movement of God in my time… I long for my life to intersect with God's plan of bringing healing and hope to the world. I believe the world is tired of hearing our religious arguments… I believe that the church is still divided by dissentions and factions that render us ineffective and drain us of our creative energy and potential that God wants to use. The world is literally starving for the people of God to rise up from the ashes and demonstrate that the power, love and healing of God is still at work even in the most difficult times and the most remote places.

It begins with us selflessly asking God how we can intersect with what HE IS DOING and joining… even if it seems insignificant. Eugene Peterson in his devotional book, "A Year with Jesus" invites us to pray in this way:
"By your Word, God, the heavens were created; and by that same word I am addressed. What is going on in the heavens and in my home are equally your interest. Make the connection in my faith between your grand purposes and your specific involvement in my life. Amen."