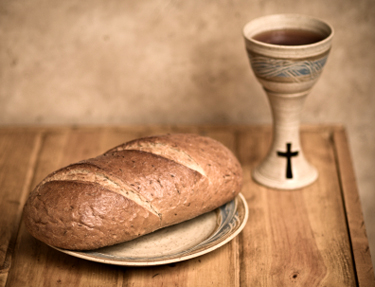 Tonight, many of us will meet together to practice remembering the last supper that Jesus shared with his disciples before his death on the cross. Some traditions will host love feasts, foot washing services and communion while others will simply take time to fellowship over a meal and remember together the significance of the events that took place so long ago.
This ritual, though very diverse, is rich with multi-sensory ways to engage more deeply into the words Jesus shared with the disciples gathered around the table. We touch the bread that represents the body of Christ… the white color reminds us of the Lamb of God, without blemish, who took away all sin from the world. We recall that Jesus willingly broke the bread and gave thanks for what it was and what it was to become. He invited the disciples to eat it… to fully take in and digest that his body would be broken for them. He would become the bread of life so that we may all have life.
He invites us to remember.
We feel the weight of the cup… the very cup that Jesus agonized over in the garden later that evening. The cup he said, is the blood of the New Covenant. We see the deep red fruit of the vine and it becomes a poignant reminder of Christ's precious blood poured out for the world… We taste the warmth of God's healing and salvation as we drink from the cup and remember.
We continue this practice because Jesus encouraged his disciples to remember and recall the significance of the things he said as often as they would eat the bread and drink the cup. It was to be a truly contemplative moment… a moment to more fully awaken every part of ourselves, every God given sense that we have , to the depth of Christ's love for us.
Tonight, as we engage in this prayerful act of remembrance, may we slow down and take it all in. May we become aware of each sensory message that the bread and the cup hold for us. As our feet are being washed, may we be reminded and touched by God's care for us… and may all of these things produce a soul felt "Thanks be to God" welling up from the depths of our being.